With a weekend reminiscent of an epic New York summer, this year's Governors Ball returned to Queens in Flushing Meadows Corona Park after years in Citi Field and Randall's Island. Despite the hazardous smog from the Canada wildfires that threatened to kill the fun, the annual music festival had the clearance and air quality to move forward with some of the biggest acts in music.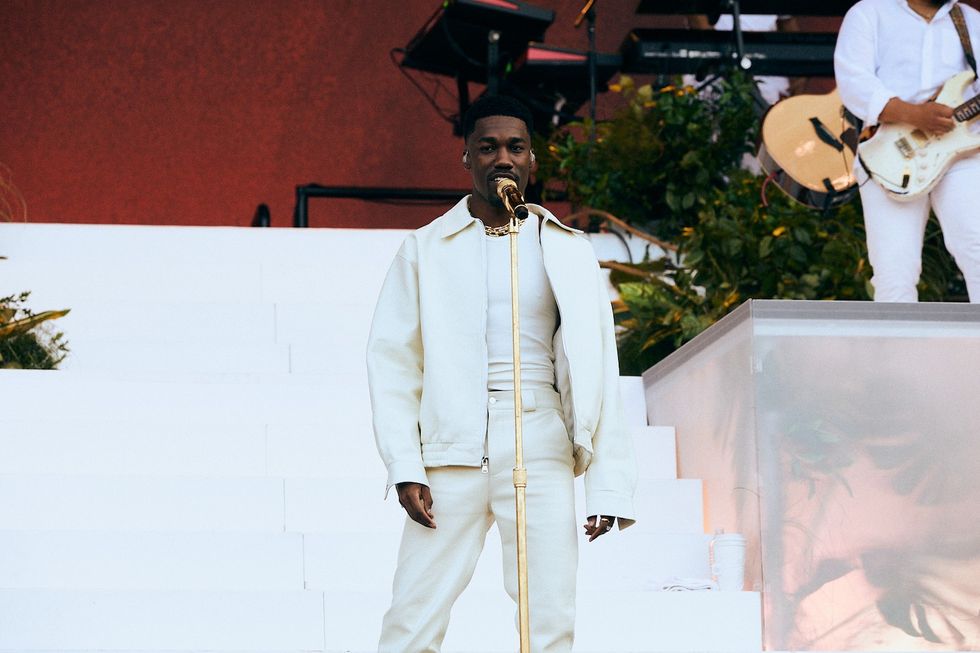 Photo Credit: Money Mick for Okayplayer.com
Upon entering the venue, it was clear that this wasn't just a hip-hop or pop music festival, but an all-encompassing music festival also celebrating the culture of New York City. A reconstructed Statue of Liberty covered in colorful flower greeting attendees as they entered; food trucks like The Halal Guys serving typical NYC fare; and even a Dunkin' Donuts pop-up activation that offered iced coffees for those that needed a pick-me-up. The local touch didn't feel overly cliche, only adding to the charm of the festival.
The amount of spacing in the park made the large crowds over the weekend feel like less of a hassle and more of a controlled event, even as the three-day event boasted notable acts like Metro Boomin, Ice Spice, Lizzo, and headliner Kendrick Lamar.
The first day was a breezy start to what became a glowing weekend. Starting off the day with performances from Maxo Kream, PJ Morton, and Diplo, the day began to pick up later in the afternoon with Brooklyn-native Joey Bada$$ hitting the GoPuff stage. His performance served as the perfect chill moment before the highly energized sets of Ice Spice, Metro Boomin, and Lil Uzi, although the distance between the Bacardi and Gov Ball NYC stages versus the GoPuff stage quickly became an exhausting trek back and forth.
Ice Spice, who's from the Bronx, proved yet again why she's the people's princess while making time in her set to bring out new rap girl Sexyy Red, who performed her viral hit "Pound Town." Even heavy downpour couldn't stop Metro Boomin's discography-defining set. For a little over an hour, Metro controlled the vibes from an elevated platform of euphoric red and blue graphics. Running through hits like iLoveMakonnen's "Tuesday," Future's "Mask Off," Migos' "Bad and Boujee," and 21 Savage's "Knife Talk," the set was a perfect retrospective of why Metro is one of the most important producers of our generation.
Photo Credit: Money Mick for Okayplayer.com
Rivaling Lizzo in the headliner spot, Lil Uzi had lots of expectations stacked up against them. Emerging onto the stage after his set was supposed to kick off, Uzi still delivered a charged and well-received performance, with attendees raging and moshing to hits like "XO Tour Life" and "Just Wanna Rock." Coming on a few minutes after her scheduled time, Lizzo hit the stage adorned in a silver cut-out bodysuit and opened her self-empowerment and feminist set with "Cuz I Love You." In between other hits like "Tempo," the pop queen made time to aim a spotlight on anti-LGBTQ legislation and indigenous people, making for an enjoyable but also politically aware headlining set.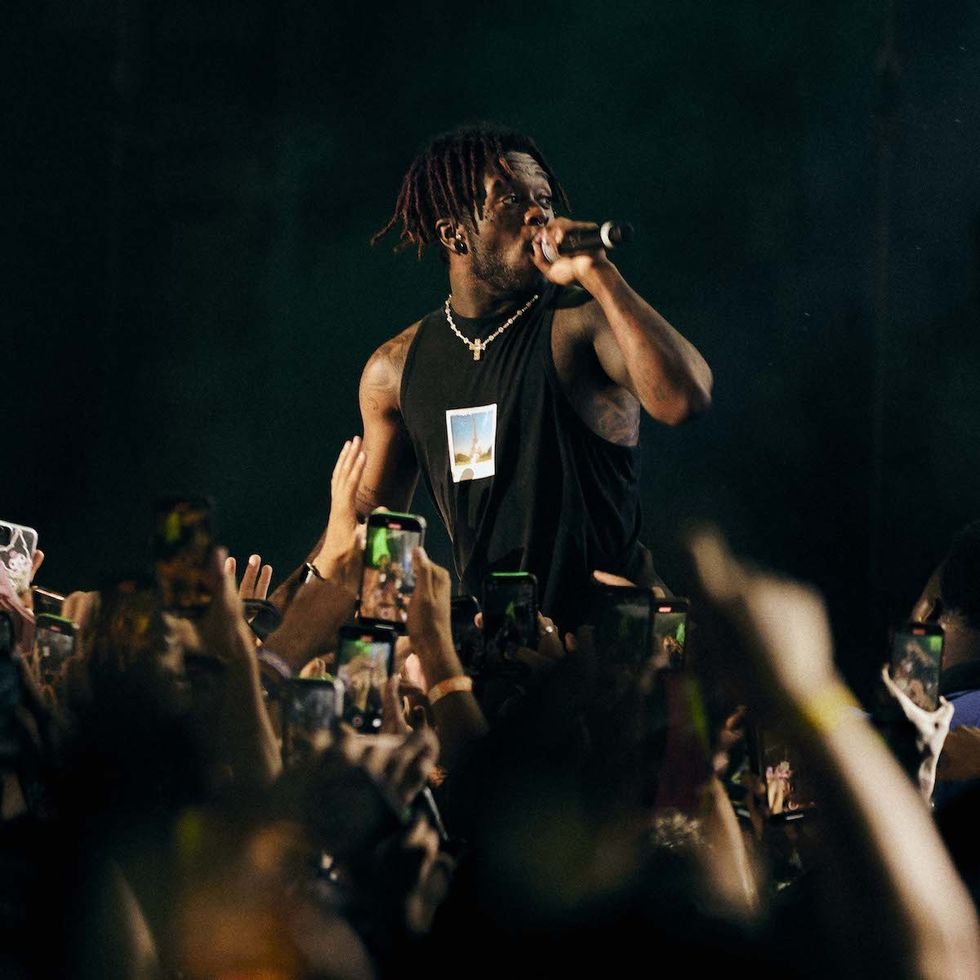 Photo Credit: Money Mick for Okayplayer.com
Saturday proved to be a dub as many didn't attend, with Sunday being the day most concertgoers were excited for. PinkPantheress' effortless swagger and charming demeanor was on full display with a special appearance from Ice Spice for their viral hit "Boys a Liar," while Ari Lennox replaced Tems' set with an intimate and glowing presence that oozed an effortless sexiness that paired perfectly with her brand of sensual R&B. Her set at Gov Ball proved why she deserves more festival spots as one of the leading queens of the genre.
Pusha T's "Snow Ball" set separated the casual Pusha T / hype beast rap fans from the coke rap experts. While many in VIP didn't seem to know the veteran's catalog and used his encore performance of "Don't Like," "Runaway," and "Move That Dope" as a chance to mosh, his set fully demonstrated why Push is the coke rap king. The only performance that stood out for how lackluster it was, was Giveon's. Even with a full band the singer's set was a snooze, his pitchy vocals a clear space holder for what could have been another talent.
Photo Credit: Money Mick for Okayplayer.com
Celebrating the 10th anniversary of his first Gov Ball performance, King Kendrick closed out the entire weekend with a set that left me in awe. Coming out on stage earlier than expected, the Marvin Gaye "I Want You"-sampling track "The Heart Part 5" opened the set, with Kung Fu Kenny dressed in a two-piece orange set and a blue cap. While the setlist didn't share a particular narrative or follow his discography in chronological order, it was still such an immersive and captivating performance. The dancers who interpreted the lyrical content of his songs, the artwork of Black families used as the backdrops to Kendrick's eras, the emotional relatability of performances of "FEEL.," "Savior," and "Alright," and the surprise appearance of his protege Baby Keem for an extremely epic performance of "Family Ties." All of this served to show how Kendrick's headlining Gov Ball set was a celebration of an artist who has transcended rap and become a superstar.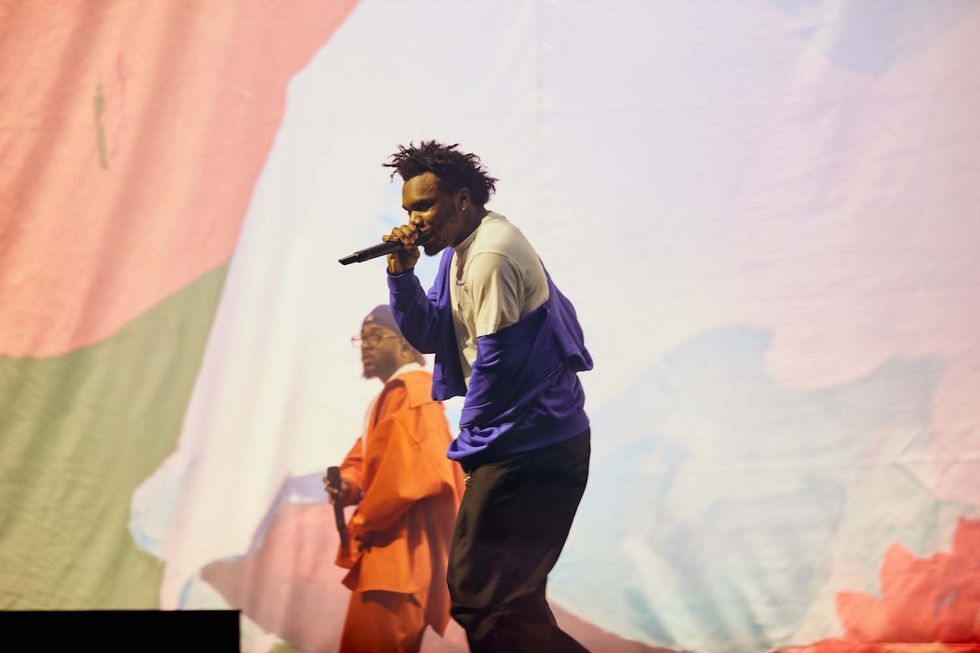 Photo Credit: Money Mick for Okayplayer.com
Governors Ball Music Festival 2023 was a place for New Yorkers to experience the magic that makes the city what it is. A place where rising viral stars could shine as bright as they wanted to, and where legends could cultivate experiences for their dedicated audiences.
Dare I say, Governors Ball was a nearly perfect music festival experience.
__
Kia Turner is a freelance journalist and music historian from Newark, New Jersey. Managing her album-based series Deconstructing or talking about Pussy Rap, you can find the Hoodaville princess at @ChasingKia on all platforms.
From Your Site Articles
Related Articles Around the Web